The more you use your computer in your legal nurse consulting business, the higher the chance that one of your data types will become associated with a program other than the one you want to use to open it. What I mean by this is that your songs may start opening with Windows® Media Player instead of your trusty iTunes®. Your legal nurse consulting reports created in Word® might start opening in Wordpad or your photos may open with some editor you downloaded from the Web instead of Photoshop® Elements or Microsoft® Office Picture Manager.
In other words, you either installed a program that took over the file association for that file type or you may have uninstalled a program that is still associated with that file type. Here's another example, you choose to use Safari® as your default web browser but Internet Explorer® always opens up saved webpages or links within an email. Some programs are overly intrusive and by default may take over file association. This can make a person crazy.
Now, any Certified Legal Nurse Consultant can remedy this like a CLNC® Pro! This is for Windows XP but can be done with other versions. Simply, minimize all your programs to your Windows Desktop. Next left click on Start then Settings then Control Panel. When the Control Panel opens, look for Folder Options and double-left click it (depending upon your Control Panel view it may be under Appearance and Themes). Select the File Types tab and it will eventually populate a list of File Types in alphabetical order by their file name extension (.wpd, .wpdx, .xls).
Now, scroll down that list to the file type that is opening with the wrong program. Select or highlight the file type and left click the Change button. Select the program you want to use to open that file type. Make sure the box next to Always use the selected program to open this kind of file is selected. Now click OK then Close and you've just corrected that annoying issue!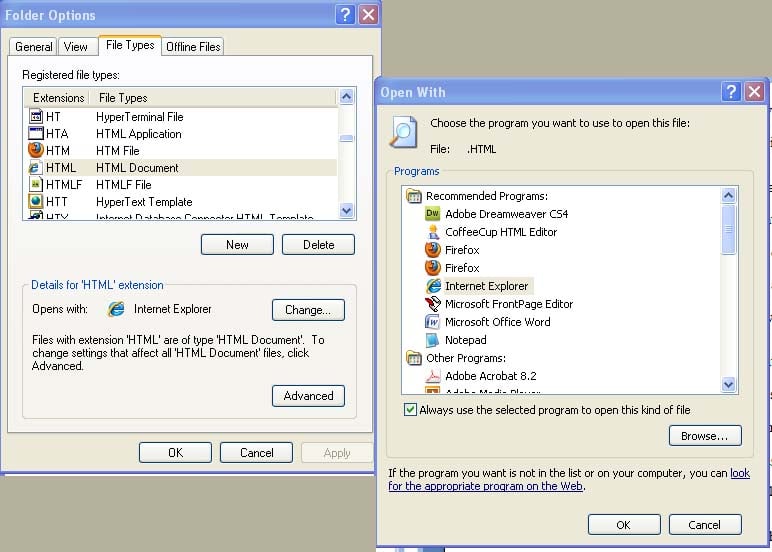 The Control Panel and File Associations can be dangerous places, but any Certified Legal Nurse Consultant with a modicum of confidence (and care) can fix this file issue with alacrity. Go for it – but just be careful in there!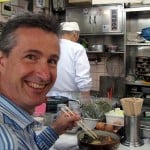 Keep on techin',
Tom