In line with our talk about the wonders of the Windows® operating system, I've got a mixed bag of news. On April 14 of this year, Microsoft® will end support for Windows® XP, Office 2003 and Exchange 2003. For the majority of the Certified Legal Nurse Consultants out there, it's the support for XP and Office 2003 that will hurt.
What does this mean to a busy CLNC® consultant? Well, the endless stream of bug fixes and service packs that flow from Microsoft will finally cease – for the two products you're likely to be using (Office 2003 and Windows XP). Microsoft will still issue security updates for these products, but only updates that Microsoft, in its infinite wisdom, deems to be critical.
Should you be scared? No. Both programs will still run just like they do today (and tomorrow and the next day) and you'll have plenty of time to consider your next move – upgrading to a new computer that runs Windows Vista (or Windows 7 if you wait long enough) and Office 2007. The older programs are still good and will remain in service for some time. I know a number of major law firms that haven't upgraded to Office 2007 due to compatibility issues with their legacy software, computer hardware and Vista. A lot of small businesses and consumers (that's us) will just ride it out until our next (scheduled) upgrade (i.e., when our computer craps out). If you've got the cash, you can buy an extended support agreement from Microsoft, but I wouldn't recommend it.
If you do decide to panic and upgrade, or simply to upgrade, make sure your new computer has 2GB or more of RAM (memory), a fast 2.4+ GHZ dual-core processor and a big 'ole hard drive to hold all those medical-related case reports for your CLNC® business. Conversely, you could always just buy a Mac® and only have to worry about upgrading every 3-4 years.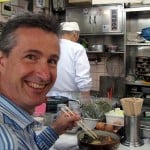 Keep on techin',
Tom