I'm sure that Santa must have brought many Certified Legal Nurse Consultants and RNs spanking new computers. If he did, now you're faced with a question – What do you do with your old, still functioning computer?
If you're replacing a fairly new system, some of you will keep it in the family and relegate it to your children (who will really want a fast gaming computer instead of your cast-off) or you'll just keep it around to use for social media, or even better, as a spare for when, not if, your new computer crashes in the middle of an important legal nurse consulting job.
But if you're planning on getting rid of that old computer, you have some choices. Keep in mind that it's full of recyclable (and maybe toxic components), so you can recycle it. Other popular options are re-gifting it, selling it, trashing it, dropping it overboard, using it for target practice or donating it. Whichever disposal method you choose, you'll need to make sure there's no discoverable data on it.
That means wiping it, and that means clearing and rendering unrecoverable every bit of data on that computer. Simply deleting the data isn't enough because the data and files are still there – just not locatable for your operating system.
So what does a legal nurse consultant have to do in order to destroy any trace of recoverable data including your private information, passwords, etc.? Easy, just wipe the drive. Here's a terrific article with different options for doing just that. Be prepared to spend some time monitoring the process – but it will be worth it.
Once you've wiped the drive, if you're planning on donating, repurposing or re-gifting, you can reinstall Windows® from scratch and then add any other licensed programs. Otherwise you're free to send it to a recycling center without a worry in the world. There are companies that will perform the wiping for you, but you'll want to be there and watch them do it. I think it's just as easy to do it yourself.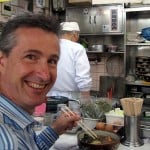 Keep on Techin'!
Tom
P.S. Comment and share how you're disposing of your old computer from your legal nurse consulting business.