With more and more writing and research tools moving online, I've found that the built-in spell-checking dictionary in the Firefox® web browser is usually a powerful tool, except when it's not (it can't spell Ziemba, LOL). Spell check is enabled by default in your Firefox browser which will automatically spell check words in any free text box that contains more than two lines. You can tell whether or not spell check is working if you see any improperly (according to Firefox) spelled words underlined in red. Those  little red lines give you a warning and a chance to fix that word before submitting the form or text.
But what happens in the world of Certified Legal Nurse Consultants? You're using medical and legal terms that occasionally won't pass Firefox's limited muster. If a word is underlined do you know whether or not it's spelled incorrectly? Do you know whether or not it's correct and Firefox just doesn't recognize it? Well, for anyone working on legal nurse consultant jobs, here's some good news. You can add a medical dictionary to your Firefox browser by adding the Medical Spell Checker with OpenMedSpel addon.
Simply open your Firefox browser (you should be reading this Tech Tip in Firefox) and click on the link above (or click here). Then click on the bright green + Add to Firefox button. Firefox will download and verify the addon and ask you if you want to Cancel or Install. You'll want to click on Install.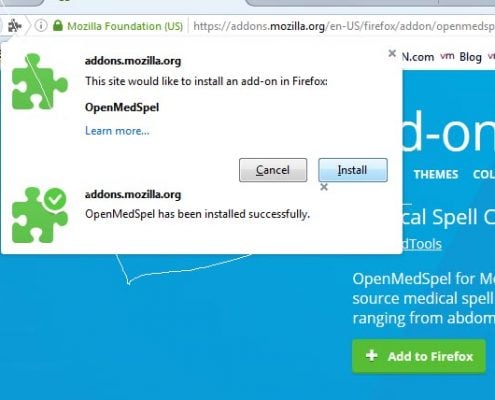 Once you've done that, you should see a popup that tells you "OpenMedSpel has been installed successfully." Next, in Firefox go to Tools, Addons, Dictionaries and make sure OpenMedSpel is enabled.
Now those pesky medical and nursing terms that legal nurse consultants use in their work product for attorney-clients will be spelled correctly in your legal nurse consultant online research and form submissions.
Let me know how this Firefox addon works for you – I love it! I haven't seen an equivalent addon for Chrome® so you're on your own.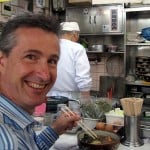 Keep on Techin',
Tom
P.S. Comment and share your favorite Firefox addon.
Save