Staying up to date with the Centers for Medicare & Medicaid Services (CMS) and the ever evolving changes that affect the long term care industry is essential for the Certified Legal Nurse Consultant working on long term care cases. On April 27, 2016 the CMS added six new quality measures to the federal website, Nursing Home Compare.
There are 32 quality measures (QMs) based on the Minimum Data Set (MDS). Prior to April 2016 only 11 of 18 indicators were posted on Nursing Home Compare. These QMs are solely based on the nursing homes' self-reported data.  These six new QMs now include Medicare claims data submitted by hospitals and include:
Percentage of short-stay residents who were successfully discharged to the community (Medicare claims- and MDS-based).
Percentage of short-stay residents who have had an outpatient emergency department visit (Medicare claims- and MDS-based).
Percentage of short-stay residents who were rehospitalized after a nursing home admission (Medicare claims- and MDS-based).
Percentage of short-stay residents who made improvements in function (MDS-based).
Percentage of long-stay residents whose ability to move independently worsened (MDS-based).
Percentage of long-stay residents who received an antianxiety or hypnotic medication (MDS-based).
Four of these new QMs emphasize CMS's increased scrutiny on skilled nursing facilities (SNF) as it relates to patients who are admitted for short-term rehabilitation for less than 100 days, and the frequency of which those patients are rehospitalized. Rehospitalization rates remain a particular focus because between 2000 and 2006 rehospitalization within 30 days following a SNF discharge increased by 29 percent. Under the Affordable Care Act, hospitals with high readmission rates within 30 days incur significant penalties, not only in reduction of Medicare payments, but also for quality reporting. This directly impacts the relationship between SNFs and hospitals and the astute Certified Legal Nurse Consultant should keep her antenna on high alert when analyzing "revolving door" cases.
The two new QMs that address long-stay residents (defined as an admission for greater than 100 days), are an attempt to evaluate the SNF care rendered.  If a resident experiences a decline in locomotion, a risk adjustment is made based on an increase in one or more points between the target MDS assessment and the prior one. But if the MDS is coded as "did not occur" or "occurred only once or twice," it will be converted to a greater level of dependence. The problem with this formula is that it does not take into consideration the reasons behind a decline and only captures a specific point in time.
As of this writing, the use of antianxiety or hypnotic medications will not be risk adjusted due to expressed concerns about specificity and appropriate medication thresholds. CMS's intent was to prompt SNFs to reexamine prescribing patterns consistent with clinical recommendations and guidelines. Hospice care residents are excluded.
The Omnibus Budget Reconciliation Act of 1987 (OBRA '87) mandated the development of a resident assessment instrument. To comply with that act, all Medicaid and Medicare certified SNFs have been collecting data for each resident's functional capacity. The data collected includes diagnoses, medications, treatments and acuity levels.  Placing this information on Nursing Home Compare simply makes it more accessible to the public.
So for now, the addition of the six QMs will change the facility's Five-Star Quality Rating on the quality measure component only. It is too soon to determine the impact these additions will have upon the overall Five-Star Quality Rating.
Sometime in 2017-2018, CMS plans to add additional QMs that focus on staff turnover and retention and staffing levels based on the data from the mandatory staffing data collection from the Payroll Based Journal (PBJ) and other measures from the IMPACT Act.
Given the continued evolution of our post-acute healthcare system and the government mandates associated with its growth, now more than ever, the Certified Legal Nurse Consultant must be aware of the implications of its transformation.  Consumers and attorneys have access to a plethora of information that at first glance may appear to present valuable data. Understanding how this data is collected, computed, analyzed and interpreted requires a skilled CLNC consultant.
As registered nurses, the heart and foundation of our nursing practice rests in the application of our education. One must ponder the fact that while quality assurance performance improvement necessitates data collection, the silo focused approach where certain departments within the same organization are reluctant to share data even with each must be eliminated. The delivery of high quality patient care and improved patient care outcomes cannot simply be assigned a "star," rather understanding the variability of a patient's medical condition and how to manage and support that progression is the key to excellence.
Guest Blogger Profile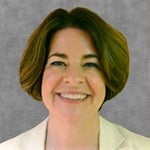 Suzanne Arragg, founder and president of SEA & Associates Medical Legal Consulting in California, provides legal nurse consulting services to prestigious law firms nationwide. Suzanne's success in consulting with attorneys as an integral member of the litigation team has resulted in a million-dollar CLNC business. Collectively representing more than 60 years of clinical nursing experience, for 18 years her company has specialized in long term care malpractice and dependent adult and elder abuse litigation. Suzanne is a CLNC Mentor for Vickie Milazzo Institute.
P.S. Comment and share your experience with the nursing home Five-Star Quality Rating System.
Save