Many of my CLNC® amigos are familiar with mobile banking. Some Certified Legal Nurse Consultants pay their bills from home using their smartphones or home computers. If you're a truly savvy CLNC consultant you may already be using a mobile banking app like this one from Chase to deposit checks into your account without going to the bank.  If you're not, it's time to get on the bandwagon and get back to the future.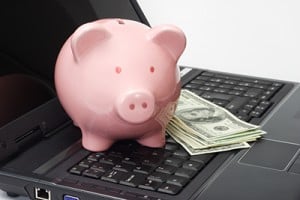 Every smart CLNC consultant (and that's all of you) knows not to leave the attorney's office without the retainer check – but what if you do? Luckily, when it comes to high-tech banking, Certified Legal Nurse Consultants have a range of options. You can open up a PayPal® account and let your attorney-clients deposit retainers there and then transfer those funds to your bank account. This is a secure method but can add a week to ten days to the deposit process while PayPal clears the funds and then makes the transfer. The beauty of PayPal is that you can email your attorney-client an invoice which they can pay with their business credit card or directly from their business checking account.
With a mobile banking app you can deposit those pesky retainer checks without leaving your desk or legal nurse consulting business to drive to the bank. With an app you simply endorse the check and then take a photo of the front and back of the check and use the app to deposit it. I think this is amazingly cool, but you still have to wait for the check to show up in the physical mail before you can deposit it.
Here's where my CLNC amigo magic comes in. What if an attorney scanned a copy of both sides of their retainer check and emailed that "scanned check" to you along with the medical records? You could simply print out the "scanned check," endorse it on the back and then deposit it using your mobile banking app! No need to hear "the check is in the mail." So long as the attorney has a high-quality scanner and you have a high quality color printer this should work. You could even file the "deposited" check in your records with your letter agreement and other paperwork related to that attorney-client.
I've discussed this with our bank's security officer and several accounting types and no one sees any reason why it wouldn't work. Let me know if it works for you!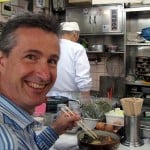 Keep on techin',
Tom
P.S. Comment here and share how you get your attorney-client retainer checks.