I love my iPad® and I'm sure that any Certified Legal Nurse Consultant with an iPad feels the same way. I've really taken to it, whether I'm proofing the CLNC® Online Certification Program, watching movies or reading books. It's simple, easy to use and accompanies me anywhere I need a large format screen but not a computer or iPhone® (think Rome, Kigali or Chengdu). What I do not love about my iPad is typing on the onscreen keyboard.
To alleviate that pain and make things as easy as possible, both Vickie and I have installed Logitech Ultra-Thin Keyboards on our iPads.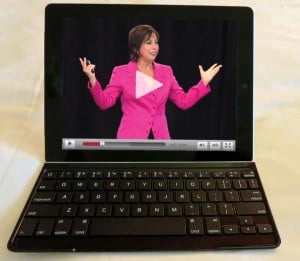 Besides the obvious role, it also acts as a cover, providing some protection to the screen. But here's the best part: once you get used to the keyboard layout, it makes typing out a Tech Tip or an email missive as easy as 1-2-3! It also holds your iPad at a perfect angle for watching those CLNC Success Story Videos or the CLNC Online Certification Program.
So, my CLNC amigos, if you've got an iPad this is a must-have accessory.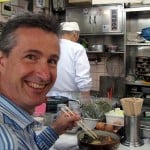 Keep on techin',
Tom
P.S. Comment and share your favorite iPad accessory.