Certified Legal Nurse Consultants who are Microsoft® Word users have long taken advantage of the built-in Track Changes function as well as some of Word's other innate abilities, such as counting words in a document, inserting or overwriting and more. But one of the issues I've run into with Track Changes is that I can forget that it's enabled, especially if I'm in Final display mode, and it may be inadvertently tracking what I'm doing. That's not good if I forward my completed Word document to someone who may then peer into the meta-data and see my changes and revisions.
Well here's a little trick that can put all of your important Word functions right where you can see them and keep your sharp CLNC® eye on them. There is what Word calls a Status Bar at the bottom of your Word window or document. Simply right click that bar and you'll bring up an entire list of display, formatting, tracking and other options that can be shown there. Once you've brought up the list, you can see all the various document options that can be displayed, such as what page you're editing (1 of 2), whether Track Changes is on or off, whether you're in Insert or Overtype mode and more!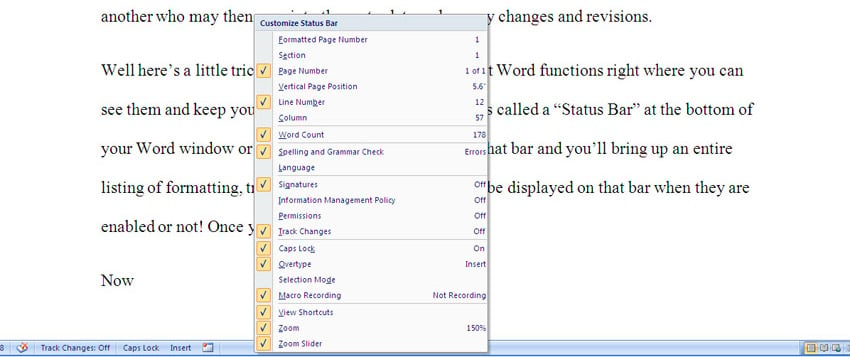 Customize your Status Bar today and it'll make creating and editing your legal nurse consulting documents almost seamless!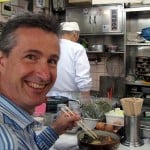 Keep on techin',
Tom

P.S. Comment and share your own Word tips!