My family is pretty competitive. It started with dad beating us out of our lunch money at cards. And, having an athletic twin brother also raised the competition in the family sports department.
During this year's Great Christmas Migration, we renewed one of our oldest family traditions. Instead of staying inside and watching a bowl game we grabbed a football and created our own bowl – one we call the "Red Beans and Rice Bowl." We headed outside to play a mean game of "touch football."
Don't let the name fool you though – in my family, it's touch in name only – we treat it pretty much like a full contact sport. Plus, we play football in the street, not on some wussy, grass-covered soft field. Traffic stops while the ball is in play. Gutters form the sidelines, parked cars and curbs become obstacles or advantages.
This was our first family game of football in almost six years – our last ended when my older sister, Karen, tried to throw a cross-body block on a community mailbox (you know – those big ones with about 20 boxes) resulting in no visible destruction of federal property but some very visible bruises and a squashed ball.
It was great to have the family together – my twin Vince, sister Karen, her husband and their sons, our two twenty-something nephews Josh and Matt, Tom and I, all tying on our sneakers and ready to go. Even my dad, Sal, came out to officiate (for a while anyway). We squared off – the three Milazzo siblings versus the guys – Tom, Rick, Josh and Matt. As I said, Vince is the real athlete in the family. I like to tease him that as children, while I read business books he played with his balls. We thought that having Vince on our team would make it fair – three of us versus the four of them.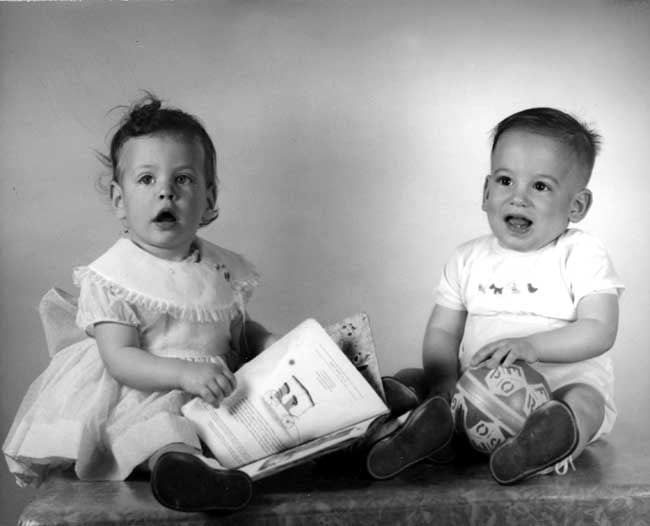 Vickie and Vince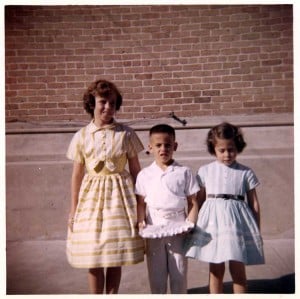 Karen, Vince and Vickie
The game started and we realized that the last six years hadn't been exactly kind. Before long, one of us was limping from two torn tendons (he's currently recovering from surgery), one was holding her hip and two were huffing and puffing from the running (the twenty-somethings). It seemed prudent to periodically stop to let some of the traffic go by, so we could all catch our breath. We weren't dashing as far (or as fast) for the long passes and the passes weren't even that long! The twenty-somethings did learn it can be pretty hard to catch someone twice their age any time they went after Vince. They also learned it can be quite easy each time they went after Karen or me. The ball changed hands and we were scoreless until finally Tom beat me in the backfield, making a shoestring catch (stoically thrown by Rick, playing through the pain of his torn tendons) and the only score of the day (he scored again later, too).
Sal immediately declared the game over and we all headed for the house for a cup of healthy green tea (who am I kidding? – cold beers). One of us crawled, one limped and one we had to drag. We were bruised, battered and broken but we were all glowing because we'd gotten out and done it. Even Sal was glowing. Of course, the pot of red beans and rice waiting for us inside added to that glow.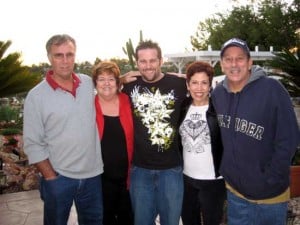 The survivors (sort of) – Rick, Karen, Joshua, Vickie and Vince
We had some great family fun and we did it at our speed. What did I learn that day (other than I still can't outrun my brother)? An important lesson – you're never too old to get out and play – even if you have to go a little slower. Sometimes you've got to limp to the attorney's office. Sometimes you're going to be making a shoestring catch, but no matter what you've got to go all the way in your legal nurse consulting business. Enjoy your own Super Bowl®.
See you in the end zone!
Vickie