Do you know an RN colleague, friend or family member who's always busy, but never gets much of anything done? Motion directs our lives. It's motion that leads us to where we're going physically, mentally and spiritually.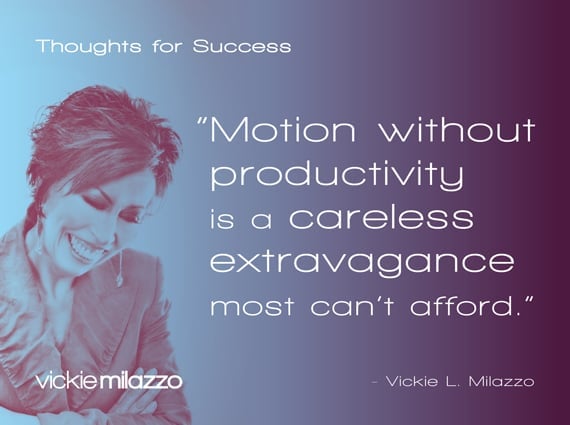 All motion (act or thought) commands that first, a decision is made regarding a direction, and that decision is crucial to the quality of the resulting motion. To expend motion without productivity or emotional or spiritual payoff is wasteful extravagance.
We each have limited resources of time and energy. Why waste something so valuable? The motions we choose (calling attorney-prospects or visiting Facebook® for the fifth time that day) can take us to new places or keep us stuck in place and time. Check in with yourself throughout the day and ask, "Am I in motion or just going through the motions?"
Time is a precious gift and I believe the motions we expend within our allotted time are not meant to be wasted.
Success Is Yours!
P.S. Comment and share how you stay in productive motion, not just in motion.