I'm Italian, so I'm not one to shove feelings under the carpet, but I'm always at my best when I coddle feelings a little less by getting myself in motion.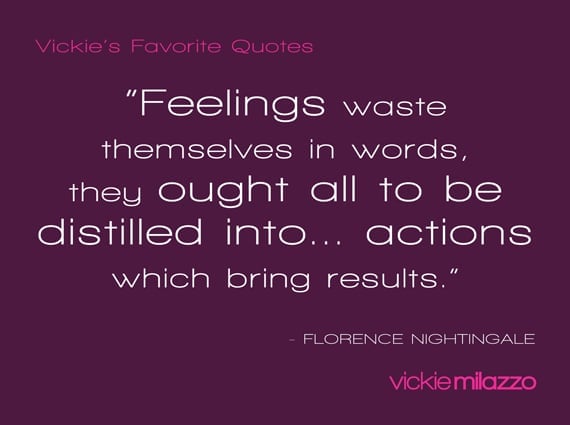 Success and anything else you desire for you or your legal nurse consulting business is in the motion. As Florence Nightingale said, "Feelings waste themselves in words, they ought all to be distilled into… actions which bring results." Doing is the stuff of life and the stuff of your success.
Success Is Yours!
P.S. Comment here and share how you successfully distill feelings into actions.