Recently I found myself making a difficult decision, and on reflection, recognized I wasn't moving toward happiness as part of the decision-making process. I was instead moving toward the path of least resistance, one that would lead to the least level of dissatisfaction and stress. I wasn't making the best decision, I was making the easiest. I resolved to instead choose happiness and openly embrace all of the challenges that go along with it.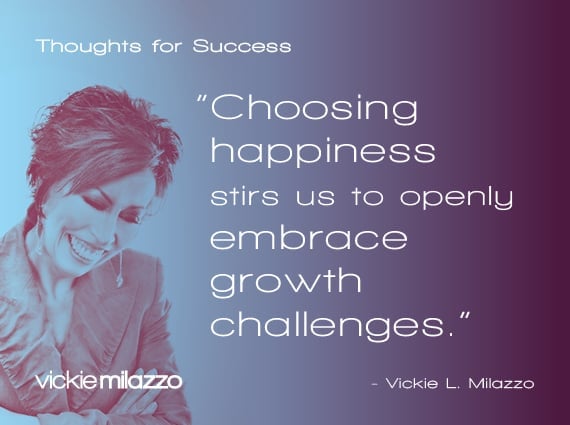 When we make decisions we should ask if the path we choose will lead to happiness. Happiness doesn't discount or avoid challenges. Happiness is an emotion that stirs us to welcome growth and the opportunities challenges bring to our lives and legal nurse consulting businesses.
At a recent CLNC® Certification Seminar I was inspired to meet a new Certified Legal Nurse Consultant with 40 years of nursing experience. At her age she could easily have chosen retirement and an easy life, a path that many of her RN peers have already taken. Instead she chose to become a CLNC consultant because, as she said, "I still want to be significant and make a difference."
Interestingly, that's a sentiment I've also heard echoed by RNs working in hospital jobs with a tenth of her experience. One Certified Legal Nurse Consultant shared that after just 5 ½ years in nursing, "I'm ready to go build houses. I'm so frustrated with the state of my RN job at the hospital."
To desire growth (and the challenges it offers) when society tells us it's okay not to is a genuine path to happiness. Certified Legal Nurse Consultants of every age make me happy when you choose happiness and openly embrace the challenges that go with it.
I'm Just Sayin'
P.S. Comment and share how you invite growth challenges and happiness into your life.
Save