Thanksgiving is a day of gratitude. Today, the so-called "Black Friday," is a day of want. In happy people, gratitude seems to outweigh desire. For unhappy people, it's about want, want, want, with little gratitude in return. Don't get me wrong, there's nothing wrong with desire. Desires fire your passionate vision. But gratitude must always be greater. Otherwise, you're never satisfied, never happy.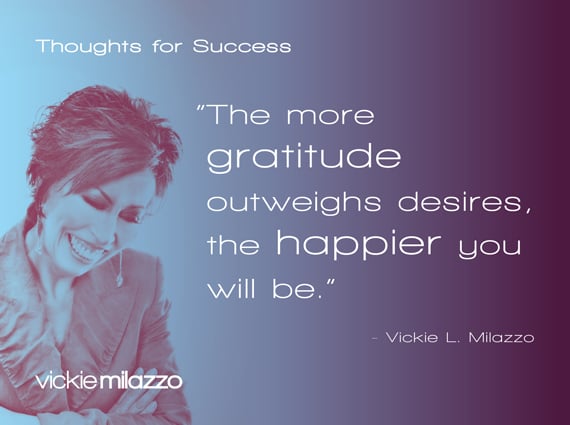 Practice gratitude. Daily, acknowledge three things you're grateful for, small or large. When you share in the joy of gratitude you transform your day and the day of many others.
P.S. Comment and share how you practice gratitude.
Save