Summer is coming to an end and the children are safely back in school (or about to go back). Now that you can hear yourself think, it's time for all Certified Legal Nurse Consultants to do some routine computer maintenance. At LegalNurse.com we roll out updates and patches on a regular basis and I highly recommend all CLNC® consultants make sure their operating system, whether Windows® or iOS® is current and updated.
Once you've done that, it's time to check all your software applications to make sure they're current too. While you're at it, check the apps on your phone too. Apps seem like they're updated almost weekly and those apps are often updated to close security holes, not just to clear up bugs. If you can set your phone or computer to automatically update apps and/or software, that's all the better. If you can't do that, you'll need to open each program and look for a Tools or Help tab and then click Check for Updates.
It's always in your best interest to stay current with all your various software. Update today!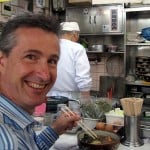 Keep on Techin',
Tom
P.S. Comment and share your experiences with updates.