I'd like to begin today's blog by giving a birthday "Shout Out" to Vickie:
Happy Birthday Vick – with what's in the works, I know 2010 will be your (our) best year ever! Thanx for sharing it with me (I've got one of your favorite bottles of wine to go with your favorite dessert tonight! Woo-hoo!).
Now that the important stuff is out of the way, let's start techin'! Many, if not all of you, are automatically updating the Windows® operating system using the "Automatic Updates" function (or you've bookmarked the Windows Update webpage) for your home and legal nurse consulting business computers. That's great for Windows but we all have a lot of other programs on our systems – many of which need updating too.
Some of the biggest offenders are those cool programs from Adobe® that we all love. You know which ones I mean – Flash®, Shockwave® and even Acrobat® – all are security risks from time to time. How do you stay up to date on these? Well, Adobe is finally taking steps to update some of its programs automatically – read this article – but not until April 13! In the meantime, my CLNC® amigos, you'll need to visit Adobe's Security Center to see the list of "buggy" programs and Adobe's recommended steps for dealing with them. It may involve determining which version of each program you have and uninstalling it or it could be as simple as downloading the newest version. In any event, you should visit this page on a regular basis. You can also sign up for security alerts here so that Adobe can tell you when there's a new patch, etc. available.
If, like many Certified Legal Nurse Consultants, you're using the Firefox® web browser as an alternative to Internet Explorer® you'll need to keep on top of updates too. Open up your Firefox browser, left click "Tools," then left click "Options," then click "Advanced" and finally click the "Updates" tab. Make sure the boxes next to "Firefox" and "Installed Add-ons" are checked and close those boxes being sure to save your changes. This way you'll be automatically notified each time Mozilla updates Firefox or one of your add-ons is updated. You should also take a minute to visit Mozilla's Plugin Check page to be sure all your Firefox plugins are up-to-date.
I know it's a lot of work, but you need to keep on top of your updates. They're not going to do it by themselves (yet).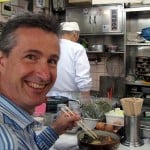 Keep on techin',
Tom