We are privileged to live in a country where we are free to express our ideas and free to live out our dreams and desires. We are free to come and go as we please. But before we can enjoy all that freedom affords us, we must first free our minds and emotions from those self-defeating thoughts and behaviors that keep us from knowing and living our full potential.
We're all familiar with the stories of how physical and mental Navy Seal BUD/S training and Hell Week can be. Many of you know the Seal Teams' motto, "The only easy day was yesterday." The Navy Seals' Coronado, California training center has a brass bell in the center of the compound. When a candidate cannot take one more endurance and wants to quit, he simply walks up to the bell – in the public area where all the other candidates can witness his actions – and rings it.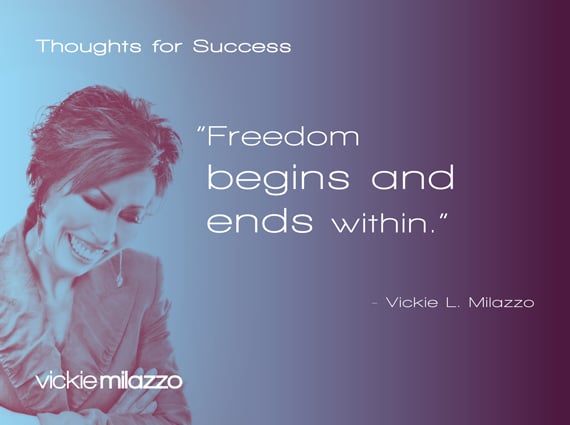 Ring the bell and the candidate is free from early wakeups, unfair inspections, freezing swims, sugarcookie drills and a system so tough that often fewer than 25% of the candidates graduate, or survive, the selection process. The 25% that refuse to be defeated are free to live their dream as a Navy Seal.
We can't all be Navy Seals, but once we understand that freedom begins and ends within, that is the day we will stop ringing the bell on ourselves. And that is the day we will be free.
God bless America.
P.S. Comment and share how you exercise your privilege to live free.
P.P.S. Remember to tune in Monday, July 7, 12:15pm EST on FOX Business Network's Varney & Co. show as I expose the dangerous levels of stress among nurses.