"Months passed before he told me the neurosurgeon had completely agreed with my analysis. The attorney now introduces me at legal conferences as "his nurse consultant" and I am involved in all of his law firm's medical cases."
A Small $500 Fee Was the Catalyst for My Success as a Full-Time, Independent CLNC® Consultant
by Susan Schaab, RN, BSN, CLNC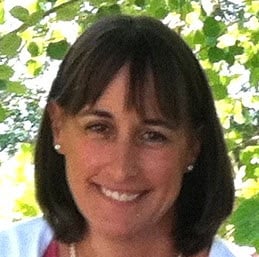 Approximately four months after becoming a Certified Legal Nurse Consultant I received a malpractice case involving the misdiagnosis of an intracranial aneurysm that left a 23-year-old patient in a vegetative state. This occurred while she was pregnant with her first child. Due to the age of the patient and the birth of the child, this case was potentially worth millions.
I used Vickie Milazzo Institute's Case Screening Form to quickly analyze the case and came to the conclusion that, although the case was tragic, no deviations from the standards of care had occurred. I did find two pages of the same prenatal record that showed possible tampering by the obstetrician, but that didn't change my decision on merit.
My attorney-client was skeptical (this was my first case for him) so we spent time addressing the important areas of the record. He jumped when I showed him the possible tampering! He thanked me as he handed me a $500 check, and told me he was going to check with a neurosurgeon. The evidence of tampering would increase the award by tens of millions.
Almost six months passed before he told me the neurosurgeon had completely agreed with my analysis. The attorney now introduces me at legal conferences as "his nurse consultant" and I am involved in all of his law firm's medical cases.
This case happened when I was a new CLNC consultant and I know without everything I had learned from Vickie and the CLNC Certification Program that I easily could have confused the tragedy of the case with the legal merits. Although my fee would have been much higher, I would have led my client astray into an extremely expensive lawsuit that would have failed.
Never doubt that a nonmeritorious decision and a small fee can dramatically change your life as a Certified Legal Nurse Consultant.
Click here for Memorable Case guidelines and thought starters.
Back to Memorable Cases