Comfort can be a good thing, but once you start to lose the edge of thriving in the realm of uncomfortable it's hard to get that edge back.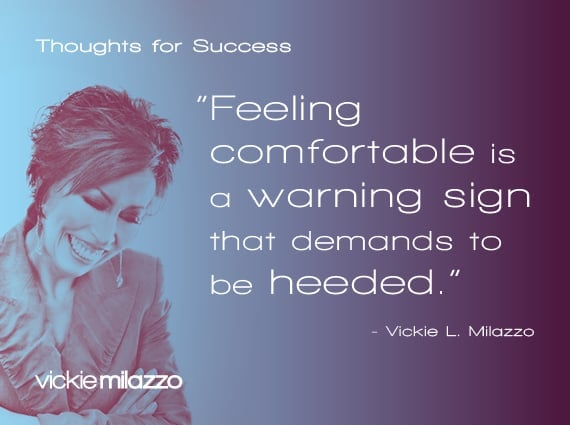 When you find you're comfortable with yourself, your legal nurse consulting career or the way things are going in life, this is a warning sign that demands to be heeded. It's time to put yourself into a state of discomfort.
Try a different marketing strategy; consult on a different kind of case. Do something to jolt yourself out of your routine and that state of comfort.
The ability to thrive in the realm of uncomfortable is a key ingredient for success. Go ahead, consciously choose to be uncomfortable. You're a nurse, you can do anything.
Success Is Yours!
P.S. Comment and share whether you're dwelling in the realm of comfortable or uncomfortable and what you're doing about it.