Yesterday was not one of my better days. The technology crisis was the least of the disappointments I experienced. I had to remind myself of my very own Thought for Success: "It's not how you perform when everything is working; it's how you perform when it's not that counts."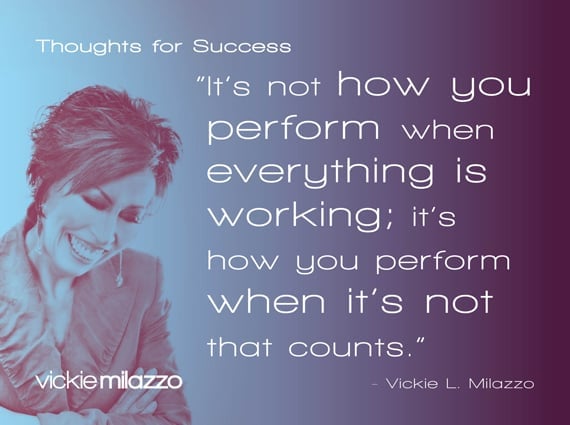 Life and business don't always go our way. When they don't, how we show up and how we perform will not only define us – our actions will also set us up for either more good or bad days. Yes, we really do have a say in the future. Yesterday instead of having the Debbie Downer party I felt like having, I chose to step up and play the cards that were dealt me – for better or worse. After all, in a good game of Texas Hold'em, if you play your cards correctly, you can bluff your way to the jackpot with that lowly pair of deuces you were dealt (although I'd rather have pocket aces).
If you want more good days than bad, it helps to remember this Thought for Success. When you're in the moment it's not easy, but that's when this Thought counts the most.
Success Is Yours!
P.S. Comment and share how your performance made a difference when things weren't working.