It's an app-happy world. No matter what platform you have on the smartphone you use for your legal nurse consultant job you probably have a plethora of apps. And, I can bet they're scattered all over your screens depending simply upon when you downloaded them. In fact, I've seen Certified Legal Nurse Consultants with so many apps they can't even find the one they just have to show you right now – but can't. That's insane!
The good news is that there's a way around this – organize your apps and screens logically. For example, on your home, or first, screen place only the apps you use the most in your legal nurse consulting business. If you're like most CLNC® consultants it will be mail, text, calendar, camera, photo gallery, clock/alarms and probably Facebook® and Twitter®. On my iPhone® I've got all of those plus apps for weather, Starbucks®, a flashlight and of course, Dragon Naturally Speaking® for the important notes to self.
My second screen contains some of my leisure and semi-essential apps, which includes my iPhone settings, App Store, iTunes® Store, Amazon®, Yelp®, Wine Spectator, Zagat, Open Table, Seafood Watch (to save me from excess mercury), Dirty Dozen (to save me from pesticides on fruit and veggies) and Fandango®. There's a few business apps there too like TurboScan, Word® and WebEx simply because I use them a lot but don't want them on my home screen.
My third screen contains my travel apps which includes my airline apps, TripAdvisor, GateGuru (to save me from bad airport food – when possible), iTranslate (for trips outside of Texas) and my currency converters. There's one more screen but it's got simple apps such as my calculator, another weather app and Find My iPhone. Since I don't use those apps much, they're relegated to the back of the bus, so to speak. I don't have any games, but if I did they'd be on that very last screen buried in folders.
To organize those apps, take a moment to mentally categorize them by priority or frequency of use. Then, while your iPhone is connected to iTunes on your computer you can use your mouse to drag apps from screen to screen. If you want to do this on the fly you can just press down on the app on your iPhone's screen until the apps start to vibrate and then drag the apps from screen to screen until you have them where you want them. I prefer the iTunes method as it allows me to see all my screens at once.
The next tip is to create folders to hide apps you don't use very much but don't want to delete. Simply drag one app onto another and your iPhone will automatically create a folder into which you can drag more apps. I find this especially useful for hiding the bloatware apps Apple won't let you delete such as iMovie, Podcasts, GarageBand, Numbers, Compass, etc. If you can't delete it – stash it.
My final tip is to ruthlessly delete the apps you don't use – you know, the ones you downloaded on a whim because someone told you about them or you tried them and didn't like them. Just delete them from your iPhone and iTunes. The same goes for Android phones. Disable or delete any apps you aren't using or won't be using.
Simply and logically organizing your apps will take you far and increase your productivity for your legal nurse consultant jobs. And while you're organizing your apps, set them to update automatically. That will make sure you've got the most secure and up-to-date version of each.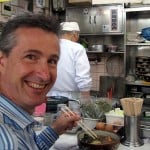 Keep on Techin',
P.S. Comment and share your favorite apps for your legal nurse consulting business.