Seasoned Certified Legal Nurse Consultants are smart enough to know what they don't know and to know when to ask for help. My father (not a CLNC® consultant) was a perfect example of this principle. He studied every project and hobby he took on, whether it was building a bookcase or playing golf. He knew what he didn't know and was smarter because of it. He was a student for life up into his 80's when he finally gave in and announced, "Vickie, I'm too busy. Stop buying me books."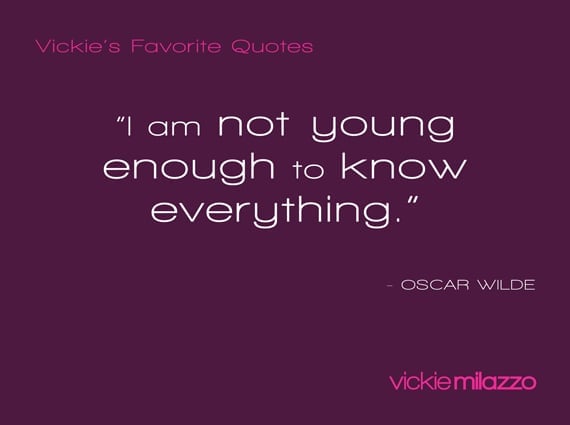 Being a "know-it-all" is for the young and immature, not for Certified Legal Nurse Consultants who are hungry for knowledge, success and making a difference in the world. We all want to stay young, but when it comes to knowing everything, the sooner you grow up and recognize that there's always something new to learn, the sooner you'll get on the success track you desire for your legal nurse consulting business.
I'm Just Sayin'
P.S. Comment and share how Oscar Wilde's quote applies to your legal nurse consulting business.