This is one Tech Tip that practically writes itself. Whether or not a Certified Legal Nurse Consultant should upgrade to Windows 10 when it comes out this fall depends on where you are now. I'm not talking about whether you're in Poughkeepsie, Pittsburgh or Port Huron – what I mean is what version of Windows is running now on the computer you use in your legal nurse consulting business.
If you're running Windows® XP it's past time to upgrade and that means a new computer not just a new operating system. A WinXP box might be meeting the immediate needs of your legal consulting business, but keep in mind that Microsoft® hasn't been updating WinXP and its associated version of Internet Explorer® since April of last year. In other words, every time you go on to the Internet you're putting your computer and data at risk.
If you're a Certified Legal Nurse Consultant who was smart enough to buy a Win7 box, you're in luck because you can keep working on Win7 until your computer wears out. Here's the rub though – each time Windows changes versions some, if not all, of your software will need to be updated or upgraded and some of your associated devices such as printers and scanners may need to be updated too. Even from Win7 to Win10.
So here's the bottom line for all CLNC consultants: if you're moving from XP to 10, that may mean purchasing new software and probably new peripherals. Suddenly it's time to sort out what software is important to you, get rid of your dot matrix printer and move into the future.
If you're moving from Win7 to 10 you may have some minor software compatibility issues, but it shouldn't be too bad. And, if you're moving from Win8 to 10 I'm sure you're probably okay all around – with both software and peripherals. If you haven't heard, Win10 will be offered as a FREE upgrade to all Win7 and Win8.1 users so long as you claim it in the first year of release.
So what to do? Free or not, I don't recommend rushing into it. Unless you're on WinXP, my advice is to wait it out. Keep in mind that the first versions of an OS are usually pretty buggy and that will give Microsoft time to sort out the issues with Win10.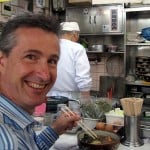 Keep on techin',
Tom
P.S. Comment here and share your plans to upgrade to Win10 and why or why not.