If you haven't heard, on January 13, 2015 Microsoft® ended what's known as "mainstream support" for Windows 7. Certified Legal Nurse Consultants will be happy to know that this doesn't mean that Win7 is dead. Perhaps the best way to think of it as having moved into hospice or what Microsoft calls "extended support." That's actually a good thing and here are three reasons for CLNC® consultant Win7 users not to panic or have anxiety attacks about Windows 8.
You'll still get security patches and security-related hotfixes. This means you're safe (for now).
You won't get free support from Microsoft for Win7 issues but you can still pay for it on a per-incident basis.
Extended support will last until January 14, 2020 which gives you five more years to save up for a new computer (or move to a Mac®). If you're not on a new machine by then, you should be.
There's no reason to panic (yet). Despite being released in 2009, Win7 still has a few good years to go. It's amazingly stable, and it's estimated to run on roughly half the computers in the world. But I will issue one caveat: you won't be getting any software-related tweaks or fixes. In other words, if your software maker updates their version to work better with Win8 and ends up causing issues with Win7, you're out of luck. So before you upgrade to any new software products for your legal nurse consulting business or install a software update, make sure it's Win7 compatible before you do.
Windows 10 is due out this year and here's a preview. I'm as excited as you all are to see what it looks like and how it performs. If you're an early adopter let me know!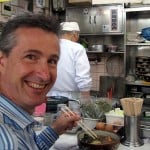 Keep on Techin',
Tom
P.S. Comment here and share your experiences with Win7 and/or Win8 in your legal nurse consulting business.