Today's Tech Tip was suggested by one of our staff who, coincidentally, also does a lot of tech support. It comes from an issue that we face here at Vickie Milazzo Institute and that is naming myriad documents we create and store on a daily basis. When you're trying to quickly locate a document that's buried in the subfolder of a secondary subfolder of a tertiary subdirectory of a departmental master directory, it can be pretty difficult if that document isn't named and filed correctly.
The problem is that file naming and storing is something that can be highly personal, with each person having their own style. When registered nurses first start a legal nurse consulting business they usually name documents one way and then, as their CLNC® business matures, they'll learn to name them another way. All Certified Legal Nurse Consultants should name their files correctly from the beginning.
To that end, here are three best practices every Certified Legal Nurse Consultant should adopt for better file sorting and naming:
Create a proper file structure. This means creating directories and subdirectories named for each of your attorney-clients. A master directory might be named "Rogers_Firm" for the law firm with subdirectories under that file for each individual attorney-client. Or, if the client is a solo-practitioner you could title the master directory named for that attorney "John_Smith" with subdirectories for each of the cases by name or file number.
Make your file names unique and indicative. The file name should give you an indication of what the file consists of. For example, in a case report for the Rogers Law Firm you might consider including an abbreviation of the law firm's name, date created, the case name (plaintiff name) and other helpful information in the file name (RLF_05_27_2015_Sanders_Final_Report.doc). Adding the abbreviation for the law firm/attorney helps you immediately identify that file if it accidently gets misfiled in another directory. Using key words in the name that are specific to the type of file you are saving or filing [say a copy of medical records (RLF_05_27_2015_Sanders_ED_Records.pdf or a case report RLF_05_27_2015_Sanders_Final_Report.doc)] will help immensely.
Stay consistent with your preferred naming convention style. This is the most important tip of all. The more you stay consistent in your file sorting and naming, the more organized you will be.
Keeping your legal nurse consulting business running smoothly and efficiently is of the utmost importance. Start from the beginning and, if you've already started, go back and reorganize your files. You'll appreciate it later, trust me on that one.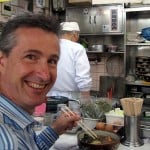 Keep on Techin',
P.S. Comment and share your file naming and sorting tips.