Organization is an essential part of every organization. Paper files are easy for me to organize – I simply stick them in a manila folder and hide them in a file cabinet and my desk is as clear as my conscience.
Computer files are more difficult to organize because they proliferate so quickly. Today we'll talk about simple steps Certified Legal Nurse Consultants can take to organize the documents they store on their computers. The first step toward organizing your documents, files and folders is to open your My Documents folder. If you want to practice this, single click the My Documents folder (so that it displays the contents of that folder) and then drag any photos, legal nurse consulting reports, videos or other files you want to keep into their proper folders.
What, you haven't created the proper folders? Let's do that next. You can create new folders and even folders within folders all by clicking File, New and selecting Folder and then naming it what you choose. If you're in a folder such as Downloads, this will create the new folder within that folder. If you're in My Documents, it will create it there.
Windows® makes some of this easy with pre-created folders such as My Music, My Pictures, My Videos. But what about the documents you create for your legal nurse consulting business? It's your choice where you put them. I like to keep all my Word documents in one folder to help keep my My Documents clean. It's called My WordStuff and has several subfolders. Once you create your own "master folder," it becomes a great place to locate and organize all your legal nurse consulting reports, correspondence with your attorney-clients and other documents in subfolders. Remember to create your subfolders logically (letterhead, forms, by case names, by attorney-names or type of documents, etc.). Your opportunities for organization are limited only by your organizational abilities.
Next, set your copy of Microsoft® Word to open to that master folder by going to Word Options then Save to set that file as your Default File Location. If you don't know how to do this, open Word's help function and type in "default file location" (using quotation marks) in the search box and you'll find instructions on how to do just that (after a little bit of searching).
Now, my CLNC® amigos, go forth and organize!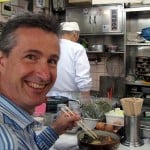 Keep on techin',
Tom