Oprah is the most successful woman on the planet and there's a reason. Okay, there are lots of reasons – she's smart, creative, driven and outrageously fun, to name just a few. While all of these qualities contribute to her success, I believe she possesses one quality that trumps all others – she has a beautiful heart.
This is a woman who never stops giving, whether it's through her encouraging words in "O" Magazine, her TV network, her Leadership Academy for Girls in South Africa, her Boys & Girls Club in Kosciusko, Mississippi or any enterprise she's involved with.
Last night she gave of herself to 53 Certified Legal Nurse Consultants who signed up for the Consultant 2.0 program with Stedman Graham and me. Stedman was unable to attend our reception, so Oprah came herself. There was absolutely nothing in it for her and it was surely an interruption of her life at the end (or perhaps middle) of a busy workday, yet here she was speaking to our group and taking photos with each and every one of us. Needless to say, the CLNC® consultants were ecstatic. To be in Oprah's presence is truly transforming.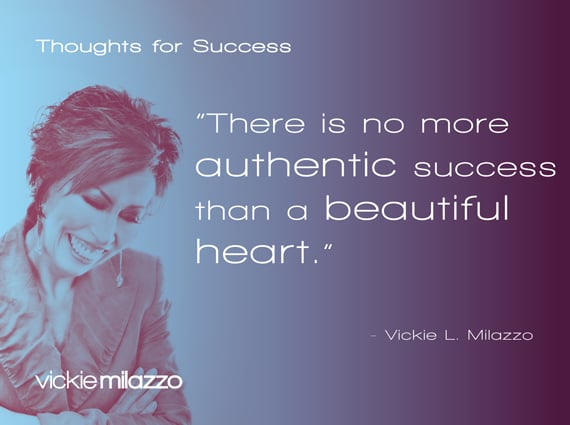 I am in humble appreciation of this woman who lives her message for real – a woman with a most beautiful heart. While this wasn't just another day in the life of 53 CLNC consultants – it was a special one for sure. 🙂
I'm Just Appreciatin'
P.S. Comment and share how Oprah has inspired you.