As Certified Legal Nurse Consultants, we need more in our home offices than fancy office equipment and communication devices. I appreciate these surface aids and cannot live without them. But before I turn on my computer to work on cases for my attorney-clients I turn on these 5 mindsets.
Mindfulness – In his book "Wherever You Go There You Are," Jon Kabat-Zinn describes mindfulness as "paying attention in a particular way: on purpose, in the present moment, and nonjudgmentally." One can apply this principle when beginning a CLNC® task – sitting quietly with relaxed breathing, letting go of one's own agenda, and then attentively and nonjudgmentally applying oneself to the task at hand. When distractions come as they invariably do, one can consciously choose to be attentive to them (when necessary) or otherwise take some relaxing breaths and turn attention back to the task at hand.
Faith – I believe that God holds me in the palm of his hand and supports me always – in times of doubt as well as confidence. My faith provides me with the strength to tackle that which can seem insurmountable. My faith also brings joy when I complete a task well-done.
Humility – The longer I live, the more I've forgotten of what I used to know and the more there is to learn of what I don't know. Recognizing my limitations, laughing at my mistakes, and allowing myself to be "needy" enables me to utilize all the resources available to me as a Certified Legal Nurse Consultant.
Integrity – Completing a work product which is honest, accurate and concise, as well as educating and satisfying the attorney-client is important for every CLNC consultant. This takes time and intention.
Persistence – Following up on that seemingly insignificant clue, focusing on material that seems obscure, ferreting out details and looking for the unwritten meaning between the lines – these all take time, but allow you to deliver a final report that is complete and often more revealing.
The next time you step into your home office, check in to make sure you've brought these 5 important mindsets with you.
Carolyn J. Bilodeau, RN, BSN, MS, CLNC
Guest Blogger Profile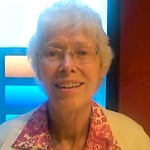 Carolyn J. Bilodeau, RN, BSN, MS, CLNC has more than 30 years experience in clinical, administrative, educational, consulting and research in behavioral medicine, medical-surgical nursing, end of life issues and pastoral care. Since becoming a Certified Legal Nurse Consultant in 2009, she has reviewed more than 200 hepatitis B and hepatitis C cases and more than 30 sexual abuse cases. In addition to her CLNC business, Carolyn is a guest lecturer at Boston College and a volunteer coordinator of pastoral visitors at her local hospital.
P.S. Comment and share mindsets you take with you into your home office.