Happy Mother's Day to all RNs and Certified Legal Nurse Consultants. What do you love most about Mother's Day? Your husband and children preparing your favorite breakfast? Gifts that acknowledge what a great Mom you are? Or simply having a day to relax, unlike the other 364 days when you collapse into bed as limp as an overused sponge wondering, "How long can I keep up this mad pace?"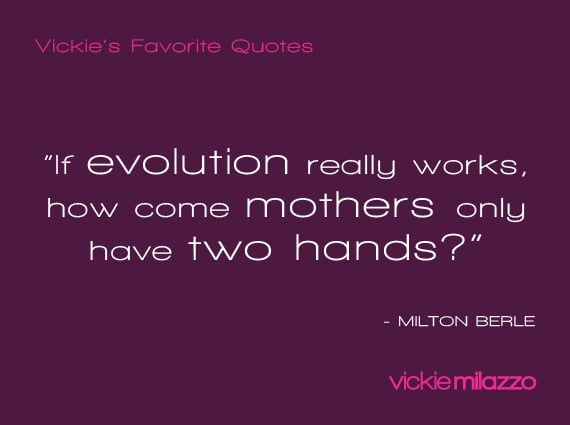 A Certified Legal Nurse Consultant mom may be so busy doing it all that she has little time left to enjoy life's greatest gift, her family. Even as you make incredible achievements in your business, you're still battling the role of wife and mother. Maybe it's time to apply your legal nurse consulting skills toward working smarter at home.
Your biggest attorney-client wants that report finished yesterday. Do you work late and bring home fast food again, or do you take time to cook for your family and risk that important client? A clever mom can do anything, but you should NOT do everything. Follow these simple strategies and enjoy the benefits of Mother's Day year-round:
Realize the power and freedom of NO. There are only 24 hours in a day. If you want to reclaim more time, you have to set your own expectations for what you want and stop taking a backseat to everyone and everything that demands your time. Learn to say NO to everybody else's expectations. It takes practice. Learn to say NO to every cause that distracts you from your career, family or personal goals. Saying YES is for your priorities and puts you in the driver's seat of your own destiny.
Draw your husband in. Sit down, hide the remote and tell your husband how much you appreciate him. Explain that you're feeling overloaded. Show him your prepared list of all the joint responsibilities. Then together decide on the many ways they could be handled – dinnertime: share cooking responsibilities, eat out, purchase prepared dinners, etc. Invite your husband to offer solutions. Be open to his ideas (no matter how impractical they sound) as long as they don't put the burden of decision-making back on your shoulders. Deciding what to do about dinner every night is almost as draining as doing it.
Delegate, delegate, delegate. If you want a career and a happy family life, you're going to have to learn to delegate. You need to let your family know: "I cannot handle all the laundry, all the housework and all the carpools." For some housework, yard work and errands, it may be worth hiring help, but your husband and children will still have to chip in. Start with small tasks, slowly increasing their responsibilities and training them in exactly the way you want things done. But learn to live with imperfections. A little dust on the picture frames is okay. Beds don't really need hospital corners. And offer loads of encouragement along the way. A few grumbles about taking out the trash or unloading the dishwasher will dissolve into smiles when you express what a special family they are and how proud they make you feel.
Stoke the fire. Apply your newly reclaimed time to what you passionately love doing – building your legal nurse consulting business and pursuing one or two personal interests. Whether it's travel, renewing an old friendship, exploring a talent such as writing or music, go for it. This is the time you wrangled for yourself, so enjoy it.
Here's the bonus: When Mom feels energetic about life, the whole family benefits. And your personal renewal also enhances your legal nurse consulting business. So stoke up the passion and have a Happy Mother's Day all year long.
Success Is Yours!
P.S. Comment and share what you love most about Mother's Day.