According to a recent news release by Twitter, they experienced a bug that stored user passwords in plain text format. Most companies that store passwords do so in an encrypted manner that restrains Internet miscreants from locating and misusing them. Normally Twitter does so too, but not this time.
This minor bug only affects all 330 million Twitter users so it probably includes you too. If you have a Twitter account you use in your legal nurse consulting business follow Twitter's advice and change your password now. In fact you may have received a notice from Twitter telling you to do so. If you haven't been in your Twitter account in a while go in and check. When a provider tells you to do something it's usually a good idea to follow the advice. I've changed mine and Vickie has changed hers. You should change yours too.
If you don't have a Twitter account it's time to create one and, while you're at it, follow Vickie Milazzo at her Twitter handle @Vickie_Milazzo There's a wealth of information on Twitter (and a lot of time-wasters too) and it's a great way to keep up with important updates that may affect your legal nurse consulting business. Like any social media though, you have to tame the beast.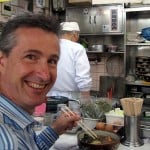 Keep on Techin',
Tom
P.S. Comment here and share how you use Twitter for your legal nurse consulting business.