If you know my family, you know that we've raised ping-pong to the level of an extreme sport. Everyone participates and I've spent many a fun hour around the ping-pong table with my family, Tom and even a few of the braver CLNC® Mentors and Vickie Milazzo Institute staff.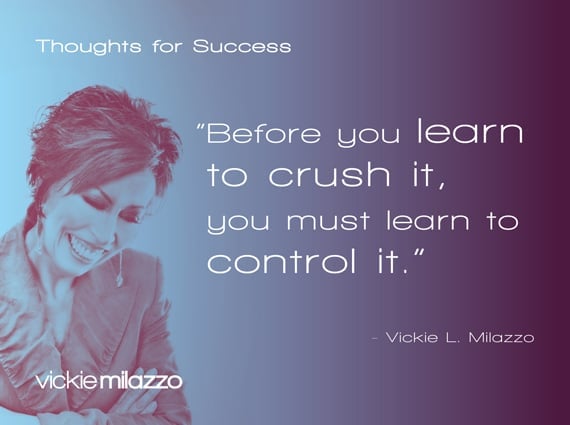 A ping-pong game is more than just a game – it's also an opportunity to laugh together and bond in a way that only friendly, cut-throat competition facilitates. So, it's only natural that my 8-year-old niece, Reese wants to be in on the fun and we've gladly given her a place at the table since she was three years old.
At first we sat her on the table to play and she was happy to wave her brightly-colored paddle at the balls as we played around her. Then as she grew older she started making contact. Soon she was hitting the ball as hard as she could.
Now, at age eight, Reese can slam the ball respectfully for her age. The problem – she and the ball are out of control and the adults spend more time picking balls up off the floor than playing the game. She doesn't yet realize that she can't "crush it" like her Aunt Vickie or Uncle Vince, until she learns to fully control it.
This principle applies to your legal nurse consulting business. Before you learn to crush the business like a CLNC Pro, you must learn to control it. This means systemizing and monitoring everything you do from case analysis to marketing.
Feeling like you're out of control, or that your business is getting the best of you in terms of time, effort and return will lead to frustration. Learning to control every aspect of your CLNC business will advance your legal nurse consulting career to what it's supposed to be – fun, stimulating and freeing. Once you learn to control your legal nurse consulting business you can start crushing it and become the successful CLNC consultant you're capable of being.
Success Is Yours!
P.S. Comment and share what you do to control your legal nurse consulting business.