You've probably seen my video interview with Certified Legal Nurse Consultant Michelle Neal in which she describes creating a successful legal nurse consulting business while raising 2-year-old twin girls.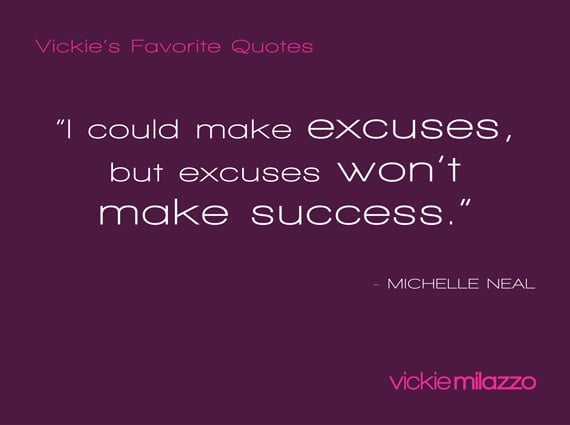 We've all had our share of business challenges, but raising twin toddlers while launching a legal nurse consulting business belongs at the top of the challenge list. Michelle attributes her success to a philosophy she expresses in one simple sentence: "I could make excuses, but excuses won't make success."
Michelle's launching of her legal nurse consulting business with 2-year-old toddlers is proof that cutting excuses is the basis for success in legal nurse consulting, life or any other project you embark on.
How about you? What are you making today – excuses or success?
Success Is Yours!
P.S. Comment here and share how you ditch excuses to achieve legal nurse consulting success.