Many assume the most successful and happiest Certified Legal Nurse Consultants have had it easy. Nothing could be further from the truth. Some of our most successful CLNC® consultants have had twins, brain surgery, custody battles and nasty divorces.
Life is hard. Business is hard. Attorneys can be hard. Buck up. Engage in what's right, not what's easy. Ultimately, the right way may turn out to be the easy way, but in my 35 years of experience the right way is the only way – easy or not.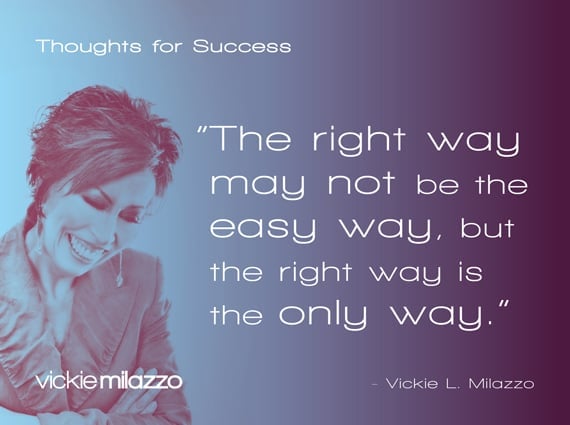 Michelle Neal started her legal nurse consulting business while raising 2-year-old twins. I'm a twin myself and Mom always said Vince and I were double trouble, so I was intrigued to learn how Michelle pulled this off. Michelle shared, "I went into my legal nurse consulting business knowing I was going to do this no matter what. I knew having twins could put a damper on it. I could make excuses, but excuses are not going to make success. I vowed to be focused and confident, no matter what. I planned, organized and committed to put time aside every night to work on my CLNC business." And work she did. Michelle boldly declared, "If I can build a successful legal nurse consulting business while raising 2-year-old twin daughters, there's no earthly excuse for anyone to not be able to do the same."
There was nothing easy about conquering a set of "twin" obstacles, but Michelle did it because she engaged what was right, not what would have been easy at the time. How about you? Are you committed to taking the right way or the easy way? You'd be surprised how often they turn out to be the same.
Success Is Yours!
P.S. Comment and share how you turn the right way into the easy way.