I get a lot of questions from Certified Legal Nurse Consultants about malware and the mobile phones and tablets they use in their legal nurse consulting business. At the same time, I also hear a lot of misinformation about malware and mobile phones. Here's the truth, straight from Tom the Tech Tipper: All mobile phones, no matter the operating system, iOS® or Android® can get infected by malware. How? Through apps.
Apple® iPhone® and iPad® users have an easier time staying clean because of the way Apple vets apps before they go on sale in the App Store. But it doesn't mean that a miscreant can't push out an evil update. There were several instances of iPhone malware infections last year. Most came from Windows computers used to install, back-up and restore iPhones/iPads. The best way to keep your iPhone/iPad clear is to keep the iOS software on the latest update. Apple is very responsive to patching known vulnerabilities, so if you're not on 10.1.2 or later, you're at risk. Upgrade now.
Android users have dealt with malware issues seemingly forever. Bitdefender® is a terrific paid anti-malware software available to any Android user. If you have an Android phone or tablet you should be running this software. The inexpensive annual price is worth the safety and security. The other thing Android users should do is only download apps from legitimate sources, in other words not from third-party sources. In November 2016, over a million accounts were compromised by malware-infected apps. If you have an Android phone or tablet go to this link at Check Point® Software Technologies, enter your email address to check and see if your account was in the lot that was compromised. Then get an anti-malware app and stop buying third party apps, no matter how attractive they may sound.
Cybersecurity on phones and tablets should be a concern for all Certified Legal Nurse Consultants. Be aware of your options and responsibilities.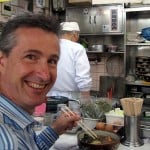 Keep on Techin',
Tom
P.S. Comment and share how often you check your computer's security.
Save
Save