We all love those crazy Post-It® Notes in all their sizes and colors. I've got them all over my desk and the sides of my computer monitor. Here's a way to add a reasonable facsimile of Post-Its to your computer's desktop if you're running Windows® 7 or later by using Windows Sticky Notes in your legal nurse consulting business.
First, navigate to Accessories on the Windows 7 start menu (in Win 10 it's in Windows Accessories in the All Apps menu). In Win 8.1, if you have a touch screen just slide upwards from the Start screen to bring up Apps View or if you've got a mouse, go to the Apps View by clicking on the down-arrow in the bottom left corner of your screen. No matter your OS, once you've found Sticky Notes click on it and you'll get a blank note like this:
Now just type your reminder into your note. You can add boldface (Ctrl-B) and italics (Ctrl-I) by using the usual Windows shortcuts and even change the color of the note by right-clicking on it and selecting a new color to help you organize your notes!
Here's another tip for all Certified Legal Nurse Consultants, if you leave a note (or notes) open when you shut-down Windows, your note(s) should still be there the next time you start your computer. I sort of trust that, but to be sure this really happens, I right-clicked on Sticky Notes in my Start menu and added Sticky Notes to my Start menu.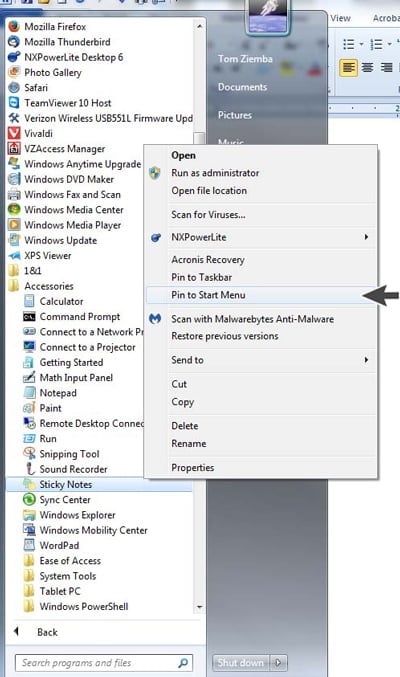 Now my Sticky Notes are there every time I start my computer!
The more I've used these, the more I love them. Any Certified Legal Nurse Consultant will want to give them a test drive. They're especially helpful when used in conjunction with my Copy as Path Tech Tip.
Try Sticky Notes today and let me know how you find ways to use them in your legal nurse consulting business and research.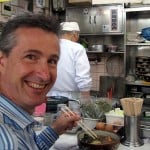 Keep on Techin',
Tom
P.S. Comment here and share what note program you like and why.
Save
Save
Save