Have you ever opened Windows® Explorer to try and find a photo you want to upload to Facebook or insert into your legal nurse consulting report? Or maybe you opened Microsoft® Word to find a document for a legal nurse consultant job you were working on (but dropped off your "Recent Documents" menu) and want to attach it to an email to an attorney-client or send to someone else on your shared network?
Chances are you've done one or the other. There are many reasons that you lose documents, but here's one way to keep that from happening – copy the file path into your clipboard and paste it into a document, email or note and you'll be able to quickly locate it again. Or, for example, when you insert an image into your legal nurse consulting report you can paste the file path under it so that you'll be able to locate that image again later without having to search everywhere for it.
For Windows users this is as simple as a Texas Two-Step. After you're working in a document and you've saved it, simply click File, Open and then navigate to the file name. Once there, hold down the Shift button while right clicking on the file name and select Copy as path. That will copy the file name and path to the clipboard and you can then paste it into the bottom of your report, letter or other document. When working with draft documents, I like to paste the file path/name into a footer so that I can always find that document again later. If it's a sensitive document I'll keep the file path/name in the footer until the document is final and then remove it before issuing that document to third parties.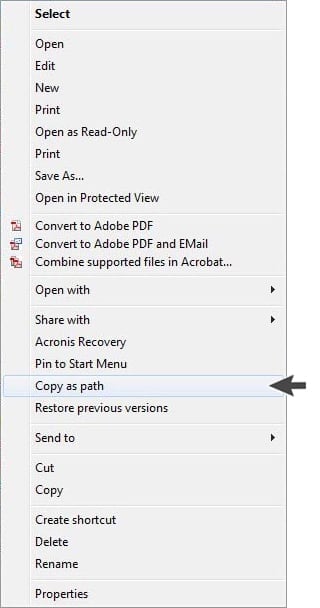 Any Certified Legal Nurse Consultant can also use the "Copy as path" trick with any file (video, document, photo, etc.) on your computer or network simply by navigating to that file using Windows Explorer or any program and use the Shift, right click and Copy as path selection. This is one I use constantly and hope you will too.
I look forward to hearing how you use this in your legal nurse consulting businesses.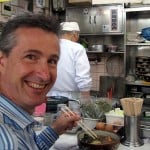 Keep on Techin',
Tom
P.S. Comment and share your favorite Windows tip here.
Save
Save