We're nurses so we're trained to take on other people's problems like a pro – i.e., with the highest level of training and competency.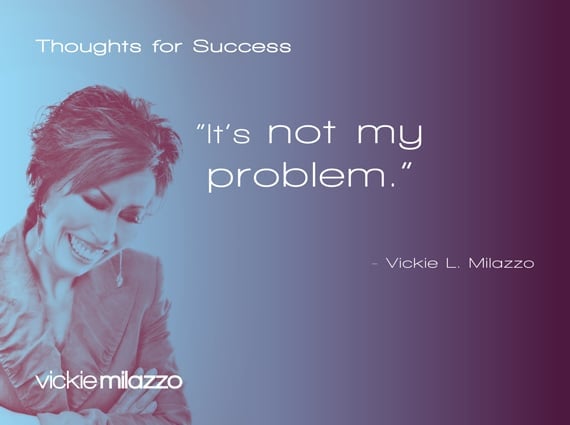 This morning I woke up with someone else's problem on my mind. While I'm all for a little empathy, my problem was that I was making her problem mine, and the problem with that is, I'm not part of the problem, so I can't be part of the solution. Since I can't contribute to the outcome, all that's left for me is to fret, worry or obsess – none of which are particularly helpful or healthy.
Life is too short to waste energy on someone else's problem they won't, or can't, do anything about.
I just called my sage 84-year-young friend Blanche, whom I frequently confide in, and said, "The next time I talk to you about this problem, please remind me, Vickie, it's not your problem."
When you find yourself getting all cranked up over something outside your control or circle of influence, think of me reminding you that it's not your problem.
Success Is Yours!
P.S. Comment and share how you let go of someone else's problem when they won't, or can't, help themselves.