Perfectionism is not only rewarded in your RN job, it's expected. For healthcare administrators "good enough" isn't good enough. Mistakes can be the difference between life and death. I'm sure even small mistakes don't win any points with your nursing supervisor either. But do our toilets have to be so immaculate and the conversation with the attorney so manicured?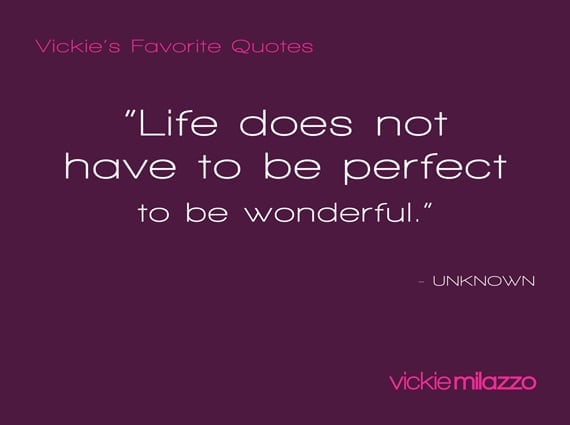 Ditch perfectionism. Misdirected perfectionism can keep you from stepping out and doing what you need to do to make that coveted change in your RN job. Distinguishing what does and doesn't require perfection is the hallmark of successful Certified Legal Nurse Consultants.
When I am bewitched by the allure of perfectionism I try to remember this favorite quote, "Life does not have to be perfect to be wonderful." I ask "How much perfection is enough and how much is too much?" Remember this quote when you find yourself rewriting that legal nursing consultant report yet again or mentally obsessing over your next attorney interview. Ask "If I perfect this project any more, will I get more repeat business and more attorney-clients? Will the attorney even notice? If the attorney challenges my opinions do I let that ruin my day? If I'm swamped with work do I stress myself out more or bask in the wonder of what it feels like to be wanted by attorneys?"
Your nursing career and legal nurse consulting business can have huge payouts when you avoid the faulty mindset that the tiniest details of work product or a human interaction must be perfect. Such notions are simply wasteful and deprive you of the wonderful life in front of you. Ditch perfectionism to experience all the wonders life and career have to offer.
Success Is Yours!
P.S. Comment here and share whether you ditch perfectionism in your legal nurse job and RN job or just can't help yourself and have to be perfect.