Sometimes a project can seem overwhelming. You don't know where to start or which foot to put forward first. You're stumped, scared and going nowhere. For 33 years in my legal nurse consulting business I've too often made the mistake of worrying about how little I could do towards a daunting project and letting that concern stop me in my tracks.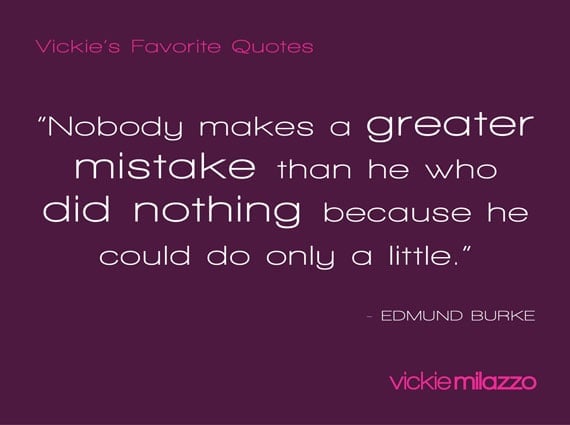 A quote I love from "Cloud Atlas" by David Mitchell exemplifies why all you have to do is get started: "What is any ocean but a multitude of drops?" Take one step, no matter how small. The next step will be infinitely easier. Then the steps after that just flow out without effort. Before you know, that impossible project is complete and you're amazed with you!
All Certified Legal Nurse Consultants should vow to follow my Promise #3 and take one action step a day toward something BIG that you can't finish in a day. Maybe it's working on that malpractice case report you've been avoiding or handling those follow up calls and emails to the attorneys you met when exhibiting or working on your strategic plan.
Never make the mistake of doing nothing because you can only do a little. So what if it's just a drop in the ocean? Something is almost always better than nothing.
I'm Just Sayin'
P.S. Comment and share how you avoid getting stopped in your tracks when facing a daunting project.