This precept (a principle to live by), "Don't be friends with jerks," comes from the book Wonder. My 10-year-old nephew gave me the book as a Christmas gift. He personally chose it, so it's written for middle school students.
His mom and I cracked up that I got a reading assignment from a 10-year-old. I knew the inevitable quiz (to make sure I read it) was coming next, so I dove in. Surprisingly (or not), it's chock full of lessons for adults too.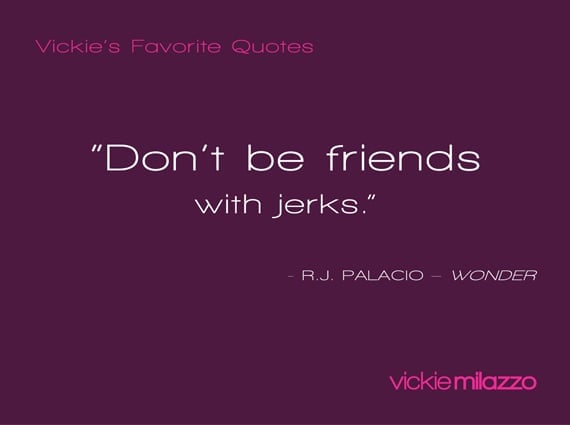 While Wonder is for children, the precept works for all of us. "Don't be friends with jerks." – I couldn't have said it better myself. And yes, when I finish the book (and pass the quiz), it's going onto Tom's reading table next.
I'm Just Sayin'
P.S. Comment here to share your opinion on this precept.