Successful Certified Legal Nurse Consultants know it's as much, if not more, their responsibility to set deadlines with attorney-clients as it is the attorney's. They also know never to agree to a deadline they can't meet. But what about the deadlines you set for yourself to ensure you never drop the ball on a medical-related case? As Walt Disney said, "Everyone needs deadlines." And not one of us is an exception.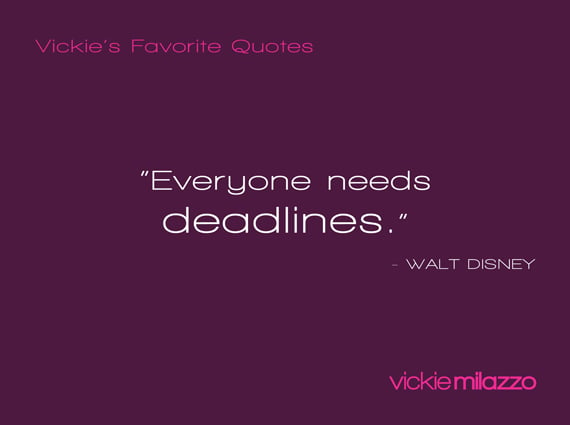 Deadlines allow you to seize spontaneous opportunities that you would otherwise have to decline. Or if you accept the opportunity you are so stressed out you're thinking about checking yourself into the hospital psych ward. Successful Certified Legal Nurse Consultants are in charge of their own deadlines. They know the deadlines they set for their cases and their CLNC® business are much more important than any deadline their attorney-clients expects of them.
I'm Just Sayin'
P.S. Comment and share how you set deadlines for your attorney-clients and for your CLNC business.