I know in the past that Vickie and I have both encouraged and discouraged use of some levels of technology. Myself, I encourage a ban on tech devices in the gym, at the dinner table, and Heaven forbid, cell phone calls on airplanes.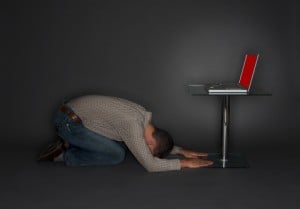 At the end of the day though, and at the end of the year, technology is changing not just our lives, but the way we live them and how we accept technology in our lives, legal nurse consulting businesses and everywhere else. We've become used to instant and immediate access to everything.
On Black Friday, my Mom called her favorite restaurant to make a dinner reservation only to get an answering machine. Before she was done leaving her message I'd already made a confirmed reservation using the OpenTable app on my iPhone®. My niece and nephew text their Dad when they're on their way home from school and text again when they do get home (and then endlessly text their friends). Our homes are increasingly getting "wired", as thermostats, security systems and even coffeemakers come online. We make instant and impulse purchases using Amazon or iTunes apps on our phones. We don't go anywhere without a phone in our hands, pockets or purses, and there are hotspots in automobiles to keep our children (and ourselves?) entertained with custom selections on Pandora, Spotify or iHeartRadio while we're on the road.
Depositing checks no longer requires a trip to the bank. Music, books, magazines, movies and your CLNC® Certification Program are all delivered wirelessly right to your phone, tablet or computer without an expensive cable TV package. Facetime has come to represent a video-enhanced cell call instead of actually sitting in a room speaking with another person. Texting has replaced email and an obscene percentage of Americans count social media as "entertainment."
What news we keep up with comes in bytes via Twitter or text alerts. We experience weather through desktop apps and have come to expect free Internet access everywhere we go – whether it's McDonald's, Starbucks or the trains, planes and automobiles we use in our daily commutes.
Technology, something that was supposed to make our lives simpler, instead has disrupted our sleep patterns while making us slaves to our devices – as Vickie says, "Our smartphones have outsmarted us." We don't live the lives of the Jetsons pushing a button once a day – instead we've become H.G. Wells' Eloi or denizens of George Orwell's 1984 – forever watching and being watched.
In 2014 technology will continue to change in ways that are yet unimagined. Our jobs are to find the appropriate, and eliminate the inappropriate, ways to make technology start working for us again. My pledge for the coming year is help you, my CLNC amigos, Vickie and everyone else out there filter out the signal from the noise and learn how, where and when to apply not just technology, but the "right" technology in your lives and your CLNC businesses.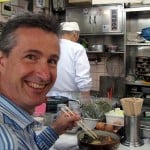 Keep on Techin',
Tom
P.S. Comment and share what technology so far has most effectively changed your life or CLNC business.