The NACLNC® Conference cruise is just around the corner and I know many Certified Legal Nurse Consultants will be bringing not just family members, but something even more near and dear to your hearts with you – that's right, it's your smartphones and tablets.
Today's blog is just a reminder to my CLNC® amigos that you'll want to pack a waterproof case for each of your mobile devices. If you're planning on taking any photos you may even want to get one for your camera.
When you're in a rush, the quickest place to find a waterproof case for your legal nurse consulting gear is, you guessed it, your kitchen! Yes, those Ziploc® Freezer Bags do a pretty darn good job, and as an added advantage, are easy for even a spouse to use.
Try one today and pack a few for the cruise. You'll need them on Adrenaline Beach in Haiti, poolside on the Oasis, at Dunn's River Falls in Jamaica and especially at Señor Frog's in Cozumel when those margaritas start spilling (Arriba!).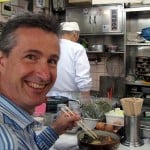 Keep on techin',
Tom
P.S. Comment here and share your favorite waterproof case.