Summer is well upon us and all Certified Legal Nurse Consultants will be heading into the great outdoors to enjoy everything from barbequing, water skiing, Little League games, outdoor patio happy hours, splashing about in the pool and just sitting around working on world-class tans. But as much fun as summertime brings to my CLNC® Amigos, it brings particular dangers to our smartphones.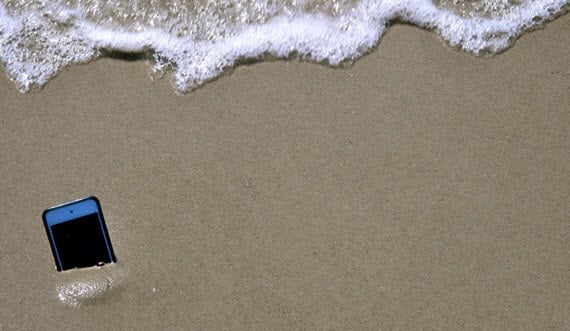 Here are three tips for keeping your smartphone safe so it can enjoy summer as much as you do your legal nurse consulting business:
Don't overheat. As much as you like having your smartphone on the table next to your chaise lounge while you're tanning and waiting for a text from an important attorney-client, it's not a good idea. A smartphone sitting in the direct sunlight runs the risk of overheating and it will do so rather quickly. It's always best to keep your smartphone in the shade as much as possible. First, don't leave it in the car – that's not safe for small children, pets or smartphones – all three will quickly overheat. If you place your smartphone in your beach bag or purse, keep that in the shade under your beach umbrella or lawn chair. Your lipstick won't melt and your smartphone will be as cool as a refreshing cucumber salad.You should also remember to watch your apps – gaming apps, streaming video and other high-power-draw apps will also contribute to overheating your device – especially one that's already in a hot environment.

If your smartphone does start to overheat, turn it off and cool it down in an air-conditioned environment while enjoying your favorite icy beverage. In an extreme emergency you can place your smartphone in your Yeti beer cooler – with a caveat: extreme cold following extreme heat can be damaging too. After your smartphone has cooled down it should work normally – if not, give it some more time to cool internally before "firing" it up again. Then, if your smartphone still doesn't work – it's time to visit the geeks at the iRepair store.

Remember sand and sunscreen don't go together. While you may need sunscreen your smartphone doesn't. Lathering the sunscreen on every living thing around you is smart but getting it on your smartphone screen runs the risk of having it melt and seep into the interior. If you're a beachgoer you know that sand gets into places it shouldn't. Sand also gets on your fingertips and you can scratch your smartphone's screen while sending email to an attorney-client or posting those cute Instagram photos of your kids in their water wings – or spouse in their Speedo.Besides being a scratching problem, sand can also get into your smartphone through all those headphone and charging jacks. What's a Certified Legal Nurse Consultant to do? Easy, read tip #3.
Keep it watertight. Everybody loves the water but water's not great for smartphones and tablets. If you're taking a trip that involves watersports consider purchasing a waterproof case for your smartphone. That way you don't have to worry about taking that important call from a CLNC subcontractor while going down those Class IV whitewater rapids.If you're just a planning trip to the beach or neighborhood pool a simple Ziploc® baggie will protect your smartphone from such miscreants as small dripping children, spouses practicing cannonballs, the occasional spilled frozen margarita and even blowing beach sand.
There you have them, my three favorite ways to enjoy your smartphone this summer no matter where you are or what you're doing.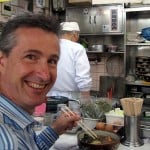 Keep on Techin',
Tom
P.S. Comment and share your summertime smartphone protection tips.