With the NACLNC® Conference Cruise just ahead of us, let's talk about a serious subject. As a Certified Legal Nurse Consultant, do you try and go "cold techno-turkey" for your 7-Day Weekend? Or do you bring your tech-toys like your laptop, tablet and smartphone and risk all the international roaming charges and fees associated with not disabling the right settings? I'm not sure what's riskier – being out of touch or being too much in touch.
I'm bringing my laptop and iPhone® and Vickie's bringing both her iPhone and iPad®. That means we're going to have to be vigilant – not just about "airplane mode," but about how many minutes we intentionally spend online.
Wireless Internet access is available throughout the ship, and therein lies the rub for my CLNC® amigos. You'll be buying that access literally by-the-minute. If you're like us, you'll buy a prepaid wireless plan for anywhere from 32 cents to 65 cents a minute. You'll need a separate plan for each device (really) so pick wisely. I recommend going for the full 500 minutes – you'll need them unless you're taking a 7-Day Weekend from your legal nurse consulting business and not touching base with your attorney-clients. The alternative is to go onshore and instead of enjoying an excursion, spend your day trying to find an Internet café. There's a lot of risks associated with Internet cafés, so make sure you have VPN installed on your laptop before hitting the Internet in some local shop or Haitian Starbucks®.
For most cell phone providers even such a mundane location like Mexico (it's next to Texas for crying out loud) is considered "international roaming" and special fees apply. Those photos you email home from your smartphone might cost you dearly, so know before you go and plan accordingly.
At the end of the day, whether you're posting your Facebook updates or emailing your attorney-clients, it's easiest to do so from your room or by the pool. Just be careful out there because those 500 Wi-Fi® minutes will go by faster than a ride down the zip-line!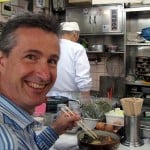 Keep on techin',
Tom
P.S. Comment and tell me what tech gear, if any, you're bringing on the NACLNC® Conference Cruise.