Happy Mother's Day to all the wonderful mothers of the world. When I think of my own mothers (I've been blessed to have two) words cannot capture their meaning.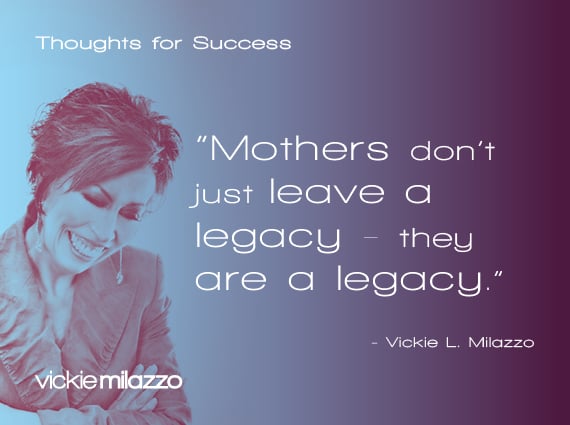 Mothers don't just leave a legacy. They are a legacy. We often think of a legacy as that which a person has left behind. The mother who gave birth to me, Marise, died at 48 and the legacy she left behind still influences me today. She's a huge influence on the legacy I've aimed to share with registered nurses i.e. to never wait to pursue your dreams.
Legacy is also a living pathway that guides us even while a person is alive. My other mother, Blanche, has been a living legacy in my life since I was fifteen-years-old. Though we're physically separated during the COVID-19 pandemic, we're never apart in spirit.
Mothers influence our identify, core values, ambitions, attitudes, the way we love – our every waking moment. I have been doubly blessed to have two loving mothers. My goal is to honor their legacies with my own.
Happy Mother's Day,



Vickie L. Milazzo, RN, MSN, JD
P.S. Comment here and share how you honor your mother's legacy.