These are uncertain and scary times. When confronted with so many unknown and frightening variables, it's easy to put our dreams on hold and wait for conditions to become more perfect.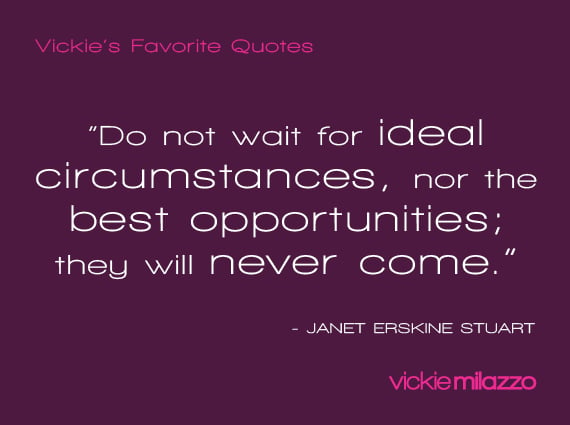 Before we know it, we retreat into SAFE mode, when in fact, we should be seeking the opportunities that arise from uncertainty. That's why Janet Erskine Stuart's quote resonates with me. She says, "Do not wait for ideal circumstances, nor the best opportunities; they will never come."
There will never be the ideal time to get started on a part-time legal nurse consulting business or pursue any other dream you desire. However, when others are retreating into SAFE mode, that's the perfect time to step out and go for what you want. It might sound counterintuitive, but you only have to study history to appreciate that the greatest advances have been made during the most uncertain of times.
There's no risk in studying the CLNC® Online Video Certification Program now, so you're ready to step out and meet attorneys when you're confident the world is safe again.
Step out of SAFE mode and you just might create a new history for you, your life and your nursing career.
Success Is Yours,
P.S. Comment and share how you step out of SAFE mode.