We had a shortened rodeo in Houston this year due to the coronavirus, but boy do these cowboys (and cowgirls) know how to ride. If you ever watch a real cowboy, other than how to look good in tight, boot-cut jeans, he'll teach you a priceless lesson on how to ride your legal nurse consulting business.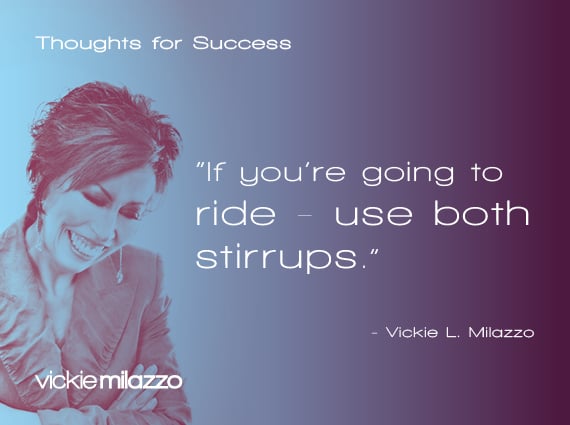 One of my first attorney-clients was a Texas good ole boy and was more of a maverick than a cowboy, but he was so insatiable he hired me for every medical-related case that came into his office, including the hundreds of cases he ultimately rejected. Somedays it felt like the wild ride you get on a bucking bronco and others like I was barrel racing. He was taking up almost 100% of my time, but I held on and rode the horse of this coveted client with my feet firmly in both stirrups (just like the cowboys teach). Finally, it got to the point where I was struggling to stay in the saddle.
I wanted to ride the horse of limitless opportunities this attorney presented and so I made myself available, even when I wasn't, through a legal nurse subcontractor. The attorney may have been riding my horse, but I was riding his horse hard myself. Once, on the evening before a long-overdue vacation, I pulled an all-nighter and delivered a report in the morning right before leaving for the airport (and then I slept on the plane). In exchange, that single attorney-client was paying my mortgage, putting money in my bank account and more.
When you've got a great horse to ride you better be ready to saddle up and be completely present in the saddle or you're going to get thrown. If at any time I would have told this attorney, "Thanks, but I'm busy enough right now" there was a high probability he'd have thrown me and started down the trail with another Certified Legal Nurse Consultant.
This same cowboy wisdom also applies when you're working as the subcontractor for another Certified Legal Nurse Consultant. The subcontractor I relied on for this attorney's cases started out riding with both feet in the stirrups. She had a good gig and I thought she knew it – until she suddenly started putting hard limits on what she was willing to do and when she was willing to do it. Every new project became a negotiation. My thinking was, "If you want to ride my horse, I'll ride yours too. But you don't get to ride with one foot in the stirrup. You're either in the saddle or out." As soon as the subcontractor took one foot out of her stirrups, she was out of the saddle altogether and I moved on to another, more reliable subcontractor.
When you find a prosperous horse to ride, ride it hard and ride with both feet in the stirrups. And, remember to surround yourself with subcontractors and vendors who are willing to do the same.
Success Is Yours,
P.S. Comment here and share whether you ride with both feet in the stirrups.
P.P.S. Happy rodeo season!