I love all kinds of art and wasn't quite sure what to expect of the "The Art of the Brick." which recently closed at the Houston Museum of Natural Science. The artist is an ex-attorney, Nathan Sawaya, who left a comfortable position at an NYC law firm to concentrate on something he was totally passionate about – creating art out of Lego® bricks.
Was I going to see Disney-like castles and dragons or more Lego Star Wars® constructs? No, I walked into a mesmerizing experience and felt like I was experiencing art just as real as any painting I might mount on a wall. The exhibit included sculptures of Michelangelo's "David," representations of paintings by Munch and Da Vinci and some overly large Crayola® Crayons, a fossil Tyrannosaurus, clouds and a life-size woman's gown and more, all constructed from Lego bricks.
One work of art – a sculpture of a person being held back by hands created in different color Lego bricks is the reason for this blog. The artist's description reads "No matter where your heart wants to lead you, there will be hands that try to hold you back. Life's challenge is to find the strength to break free. I created this sculpture in response to so many people telling me 'no' in my life. I wanted to break free of those people." Here is the sculpture he described: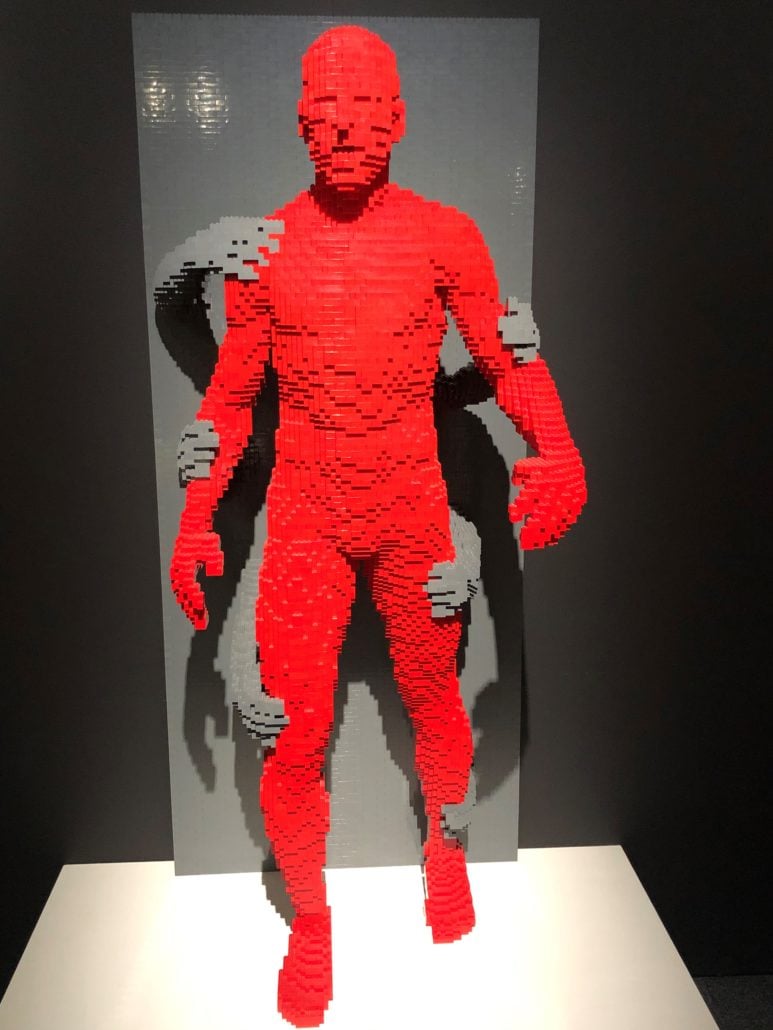 As a new, seasoned or prospective Certified Legal Nurse Consultant, are you allowing yourself to be held back by people who are saying "no" to you and your dreams? If so, it's time to break free. Don't let a single person keep you from attaining your dreams. Nathan left a comfortable position at a law firm to become a world famous "Lego Certified Professional."
Can you imagine Nathan coming home one day and saying something along the lines of "I'm going to quit my lucrative day job as a New York attorney and build Legos for a living." Certainly that statement would be met with a certain amount of skepticism, not just from his significant other, but just about everyone else.
If you want to increase your income from the safety and comfort of your own home while still using your nursing skills and experience – legal nurse consulting is for you. Don't let anyone hold you back. And if you decide you want to build Legos on the side – hey, you can do both!
Success Is Yours,
P.S. Comment here and share how you break free from the bonds of naysayers.