Every year we have a chance to reinvent ourselves not just physically and spiritually, but also technologically. The thing about tech-related New Year's resolutions is that you can't break them – otherwise you stunt your professional growth.
For me, my New Years' resolutions came early. My trusty laptop finally reached the end of its life and had to be replaced. I've been putting it off for a long time, too long in fact. Almost all of my trusty bits of software were upgraded to newer versions. As you know newer doesn't always mean better.
So while my workload didn't decrease, my productivity did as I struggled to master all my new software at the same time. Sure, some of the applications were similar enough to be merely annoying, but others required research, retraining and rethinking. Who could I blame this on? No one but myself.
I kept putting off upgrading the software I was using because I was comfortable using it. If I had simply upgraded one application at a time I would have had plenty of time to become proficient. In short, I wouldn't have found myself in the fix I was in – learning everything at once.
So here's the takeaway and key lesson for Certified Legal Nurse Consultants. Don't put off upgrading your software and your skills. Make these 3 New Year's resolutions:
I will keep my software up to date.
I will learn a new skill with my existing software.
I will back up my system and documents on a regular basis.
In the meantime, have a great 2020!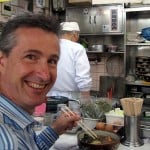 Keep on Techin',
Tom
P.S. Comment here and share your tech-related resolutions for 2020.