There's a Maori proverb that says "Turn your face to the sun, and the shadows fall behind you." Yesterday I met a guy, Joshua, who has multiple sclerosis and lives this proverb.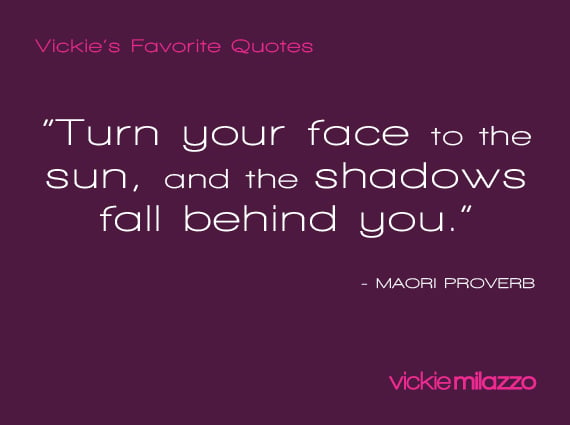 Don't get me wrong, Joshua isn't in denial and he openly admits that multiple sclerosis (MS) sucks. But his energy, demeanor and spirit are more positive than most people I meet who are coping with a lot less.
Things weren't going my way yesterday and that's why Joshua made such an impact. He reminded me of my MaMa Pearl who had MS and was one of the happiest people I've known. Both Joshua and MaMa reminded me that just because things weren't going my way didn't mean it was a bad day. All I needed to do was turn my face to the sun and away from the shadows and my day would change in an instant. I thought if Joshua can do it with MS then so can I with my minor concerns.
Some days we're dealt a bad hand to play and those are the perfect days to call upon this insightful Maori proverb and people like Joshua and my MaMa Pearl.
Success Is Yours,
P.S. Comment and share how facing the sun has changed your day.